Pfannenberg | Pfannenberg Distributors | Thermal Management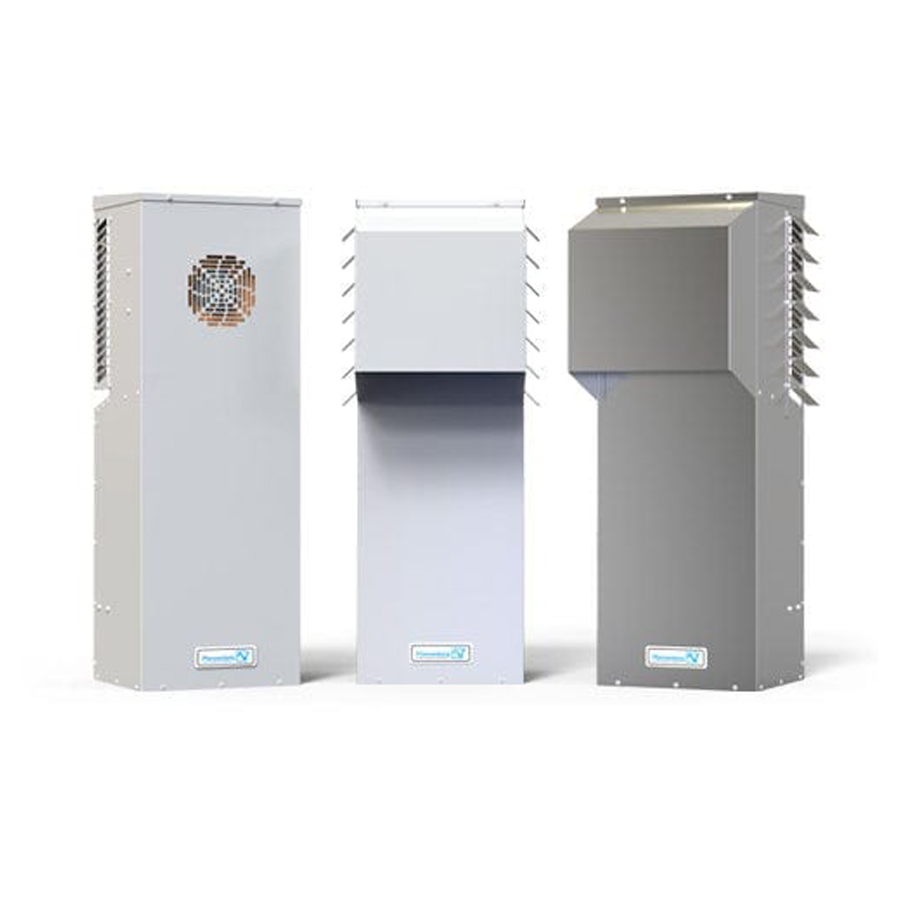 Summary:

Control Panel thermal management sales, service & spare parts include Panel Mounted Air Conditioners, Air-to-Water / Air-to-Air Heat Exchangers, Chillers, Exhaust Fans, Heaters, Hydrostats & Thermostats.

States:

GA, NC, SC, TN, VA, United States
Details
Industry / Applications
Carotek is an authorized stocking Pfannenberg Distributor who specializes in thermal management solutions to maximize up-time and efficiency. Products include Panel Mounted Air Conditioners, Air-to-Water / Air-to-Air Heat Exchangers, Chillers, Exhaust Fans, Heaters, Hydrostats, & Thermostats. Carotek also provides sales, service, and spare parts for all your thermal management needs.
FILTER FANS
Pfannenberg's invention of the Filterfan® in 1958 was a milestone in the area of industrial thermal management. Today Pfannenberg provides a wide range of different solutions for industrial thermal management and is thus one of the few specialists that can provide the appropriate devices for virtually all industrial requirements – worldwide.
NEMA Type 12 Protection - The closed frame design prevents unfiltered air from penetrating the cabinet.
Patented Tool-Less 4 Corner Fastening System allows for fast installation (possible to install in seconds) and easy removal reducing MTTR.
Available in a standard RAL 7035 Grey and an optional Black color to blend in well with the modern styles and colors used for existing machines and systems.
A larger surface area on the filter mat allows for a high filtration level, greater service life and maximum airflow. Saving time and money.
With the UL Listed Certification, Pfannenberg is the only global manufacturer who offers a certified robust product, dedicated to harsh environmental requirements, without further protection – worldwide.
Highest quality German manufactured fans that exceed industry standards for quality, performance and service life.
Globally Compatible - ERP compliant to meet European efficiency directives. Units also comply with additional national & international standards (TüV, NEMA, UL, CSA & EAC).
Versatile Options include UV Protected Plastic for use in direct sunlight, EMC shielding to attenuate RF signals and exhausting fans for custom applications.
Highest System Airflow Compared to Competitors Filter Fans - The design of the louvers supports the greatest airflow while further protecting against airborne dust and dirt.
COOLING UNITS
In harsh environments involving high temperatures, wash-down requirements, heavy particulate matter or the presence of chemicals capable of damaging components (NEMA 4 or 12 environments), ambient air must be kept out of the enclosure.
Pfannenberg DTS 3000, DTT 6000 & DTI 6000 Series Cooling Units seals out the ambient air, cooling and re-circulating clean, cool air throughout the enclosure.
When are cooling units necessary?
If cooling cannot be accomplished by the outside air.
If the temperature required inside the electrical cabinet should be equal to or lower than the ambient temperature.
If the ambient air is strongly contaminated with oil or conductive dusts.
When higher ingress protection is required (Type rating).
Important for the use of Cooling Units:
Ensure a good supply of air intake and outtake from the external circuit of the cooling unit, so that thermal energy can be transferred to the surroundings.
The lowest temperature inside the enclosure may not necessarily be the best. The 95 °F (35 °C) preset by Pfannenberg represents a good compromise between service life and the accumulation of condensation.
Pfannenberg's DTS 3000 Series Cooling Units are driven to meet the demands of our North American NEMA market. These units meet the needs on indoor NEMA Type 12 applications, NEMA Type 3R/4 outdoor applications and NEMA Type 4/4x stainless steel for washdown applications.
The DTI 6000 Series Recessed Cooling Units allows for European style recessed mounting on enclosure doors and/or side panels on modular systems. These "click & fit" units reduce installation times by more than 90%.
Pfannenberg's revolutionary designed DTT Top Mount Cooling Units offer unique protection through our innovative, patented condensate management system. These units can be safely installed above critical components with peace of mind.
AIR TO AIR HEAT EXCHANGERS
Pfannenberg's PKS 3000 Series Air to Air Heat Exchangers use a revolutionary next generation cooling technology that out-performs conventional heat exchangers and/or heat pipe solutions. One of the best technologies to use when there is a temperature difference between the internal target temperature and the surrounding temperature (∆T≥10°C) is air to air technology. An air/air heat exchanger removes heat from inside of the enclosure to the cooler environment using the least amount of energy while still providing a closed loop ingress protection.
The PKS 3000 Series Air/Air Heat Exchangers are available in 5 different models. The cooling capacity ranges from 22 Watts/°C to 180 Watts/°C. This is a perfect solution when concerned with the open loop Filterfan® designs that don't prevent corrosive gas or humidity from entering the enclosure. We've designed these units to be versatile for indoor cooling, outdoor or remote applications that require a closed loop system to protect electronics. Available in 5 models; PKS 313X, PKS 320X, PKS 330X, PKS 336X.
The PKS Mini series Air/Air Heat Exchangers are ideal for the replacement of a Filterfan® solution when the ambient air is too contaminated to enter the cabinet. Available in 2 models; PKS 3042, PKS 3092.
AIR TO WATER HEAT EXCHANGERS
The use of Pfannenberg Air/Water Heat Exchangers is particularly suitable where ambient temperatures are high or the atmosphere proves to be particularly oily or aggressive – washdown areas of the plant or areas with high amounts of particulate. Ideal areas of use for air/water heat exchangers are wherever machines or production processes are cooled by tempered water and water is thus already provided.
The sealed cabinet provides contaminant-free component cooling without adding heat to the local environment. For applications which require local enclosure cooling using a remotely located source of refrigeration, PWS Series Air/Water Heat Exchangers provide the perfect, energy efficient solution.
Pfannenberg Air to Water Heat Exchangers specifications:
UL Listed, category ACVS, UL file #SA10300, CE approved for European use
Maintains a UL Tested NEMA Type 12/3R/4 seal against enclosure (NEMA Type 4X with stainless option)
Easy to mount seal, no elaborate reworking of the mounting cut-out
Integrated thermostat and solenoid valve for temperature control
Integrated temperature monitoring with alarm contact
Casing available with powder coat (RAL 7035) or stainless steel (with #3 polish)
HEATERS, THERMOSTATS, HYGROSTATS
The formation of condensation is one of the biggest dangers for electrical enclosures. As long as they are working under load, their own warmth prevents water from condensing. If the process is switched off, the electronics cool down. This is where our control cabinet heaters (radiant heaters and fan heaters) provide additional protection for your electronics.
We offer a wide variety of performance class control cabinet heaters which are complemented by thermostats and hygrostats. Combined as a solution, they ensure that the temperature inside the control cabinet is always correct and that the formation of condensation is prevented.
The control of Filterfans® by Thermostat represents an intelligent solution for control of the fan, preventing excessive energy usage and reducing the maintenance cost associated with the frequency of replacing filters.
Adding an accessory such as a heater or thermostat to an enclosure with a cooling unit can help protect electronics from being exposed to temperatures below the recommended operating range. Another benefit to using a heater and thermostat in an enclosure is to protect from the formation of condensation within the cabinet. In a very humid environment where condensation may form at higher temperatures the hygrostat will control the heater based upon relative humidity.
As a system; cooling units, heaters, thermostats and hygrostats will ensure that the environment within the enclosure is ideal for performance and service life of the critical electronics.
Pulp & Paper
Plant Process Control
Pharmaceutical
Process Instrumentation
Food Processing
Variable Speed Applications
Robotics
Plastics
Power Generation
Material Handling
Petro Chemical/Chemical
Wireless Applications
Automotive
Bio-Diesel
Water & Wastewater