Pepperl+Fuchs Wireless Adapters, Gateways & Controls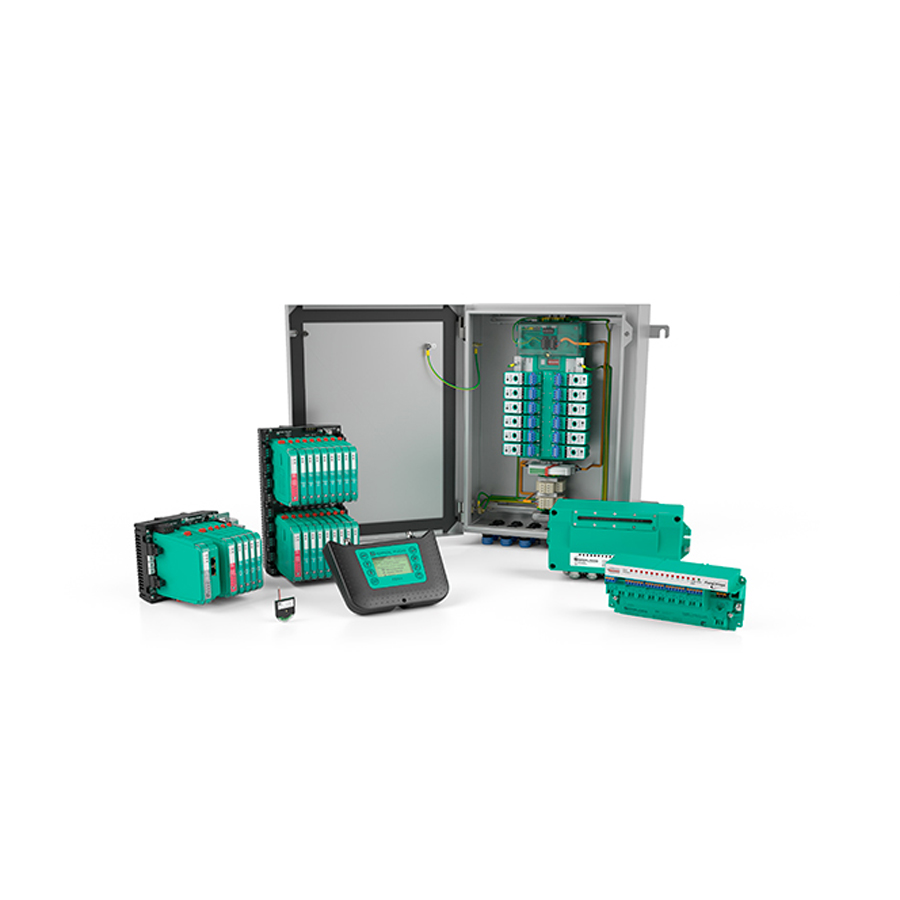 States:

NC, SC, VA, GA, TN

Summary:

Pepperl+Fuchs offers industrial Ethernet components that can be integrated into your plant's network infrastructure for data transfer using IIoT devices for Industry 4.0.
Details
Industry / Applications
Overview
Pepperl+Fuchs offers a large selection of industrial Ethernet components that can be safely and reliably integrated into your plant and network infrastructure. They ensure fast and transparent data transfer in demanding industrial plants and are an essential building block for cloud computing and Industry 4.0.
In the age of the digitalization of production processes and networked industrial plants, real-time data transfer is a key factor in the adoption of Industry 4.0. Industrial Ethernet creates a consistent network infrastructure across all business and production levels.
Thanks to further technological developments, such as Fast Ethernet, switching technology, and full duplex transmission, industrial Ethernet protocols have become one of the most important types of transmission in automation technology today. The real-time transmission achieved with Fast Ethernet is becoming increasingly important, especially at the control and sensor/actuator levels. Protocols such as PROFINET, EtherNet/IP, and EtherCAT, reach bus cycles of 100 microseconds, meaning that they meet stringent real-time requirements.
Consistent implementation of cloud-based applications requires a reliable, continuous, and transparent flow of data from the field and control levels right up to the cloud. The portfolio from Pepperl+Fuchs and Pepperl+Fuchs Comtrol offers a comprehensive solution for transferring serial, RFID, and IO-Link sensor data.
Industrial Ethernet switches, serial gateways, and OPC UA standard IO-Link masters from Pepperl+Fuchs Comtrol bridge the gap between the lowest sensor/actuator level and higher-level cloud systems. This makes it possible to harness the full potential of future-oriented IoT applications. The extended IO-Link portfolio offers you even more support with making industrial network communication more efficient and flexible, thus advancing the development of your digital business processes.
ETHERNET SWITCHES
Made for use in demanding applications, the RocketLinx series managed and unmanaged Ethernet switches offer high-performance communication and reliable data transfer when incorporating Ethernet devices into your network structure.
ETHERNET IO MODULES
Ethernet IO modules quickly and easily connect field devices with higher bus systems while enabling continuous diagnostics and parameterization down to the sensor/actuator level. They support the most common Ethernet protocols PROFINET, EtherNet/IP, and EtherCAT, and offer comprehensive diagnostic functions improving transparency within the process.
SERIAL GATEWAYS
Serial gateways enable devices featuring a RS-232/422/485 serial interface to connect easily to higher-level Ethernet or industrial Ethernet networks including EtherNet/IP, MODBUS TCP, and PROFINET.
RFID CONTROL INTERFACES
RFID control interfaces from the IDENTControl family support all common fieldbus systems and Ethernet connection makes them flexible to parameterize via network PCs.
ETHERNET SENSORS
Pepperl+Fuchs offers a range of sophisticated sensors with integrated Ethernet interface that are made for demanding tasks and support direct connection to an existing network.
All industries running process systems can benefit from implementing these devices to monitor and control process line equipment from any mobile device.
Five Ethernet Protocols at a Glance
PROFINET has become the leading data transfer standard for large-scale plant and equipment manufacturers with its real-time capability and its ease of integration into fieldbus systems. It is an open Industrial Ethernet standard from the PROFIBUS user organization (PNO) and expands on PROFIBUS DP technology to enable rapid data communication via Ethernet networks in combination with industrial IT functions.
Pepperl+Fuchs offers a range of PROFINET devices for the manufacturing industry, drive technology, and process automation—from optical data couplers and positioning systems to absolute rotary encoders and fieldbus modules.
EtherNet/IP is an open standard for industrial networks of the Open DeviceNet Vendor Association (ODVA). It is used to transfer cyclical input/output data and acyclical parameter data. EtherNet/IP has primarily become established in the American market and is a widely used communication standard for implementing Rockwell control panels. In addition to the communication and transfer of process and parameter data, EtherNet/IP also supports IT functions, such as web servers and email clients.
Pepperl+Fuchs offers a large selection of EtherNet/IP devices to automate your systems and processes covering a diverse range of functionality—such as optical data couplers, distance sensors, positioning systems, position encoding systems, rotary encoders, Ethernet IO modules, and AS-Interface gateways.
Thanks to its rapid data transfer rate, EtherCAT is particularly suitable for time-critical motion-control applications, such as in packaging machines, robotics, and CNC machines. Developed by Beckhoff and the EtherCAT Technology Group (ETG), the technology is based on the master/slave principle in data transfer and data analysis. EtherCAT enables the cyclical transmission of input/output data plus the acyclical transmission of parameters, identification data, and diagnostics data, as well as clock synchronization.
Pepperl+Fuchs offers a selection of EtherCAT-compatible devices, from AS-Interface gateways, and fieldbus modules to field devices, such as absolute rotary encoders and optical data couplers.
MODBUS TCP is based on open standards in industrial communication and has thus promoted the advent of Industrial Ethernet in automation. Combining Ethernet networks with universal network standard, TCP/IP, and the non-proprietary representation of data via MODBUS facilitates a fully open system for the exchange of process data. This offers a range of benefits, such as easy implementation on all devices supporting TCP/IP, and allows swift and effective communication on the industrial network.
LS682 optical data couplers as well as AS-Interface gateways and control interfaces from Pepperl+Fuchs can communicate via MODBUS TCP and EtherNet/IP.
Ethernet POWERLINK is a non-proprietary, purely software-based communication system and complies with all standard Ethernet features. The open-source version is free, does not require a license and you can choose the network topology. POWERLINK is primarily intended for "hard" real-time applications, in which the signal propagation delays must fall within in a precisely defined time frame so that no error message is generated. This is why POWERLINK is particularly suited to motion-control applications, robotics, and real-time I/O visualizations.
Pepperl+Fuchs offers a selection of absolute rotary encoders and optical data couplers for these applications.