Kinetrol Pneumatic Actuators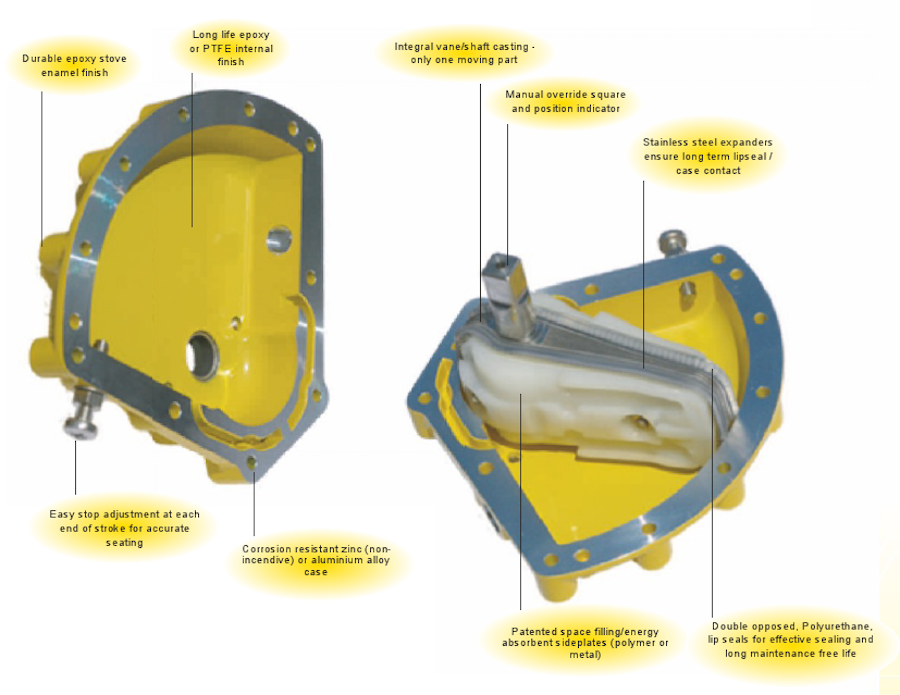 States:

NC, SC

Summary:

Carotek offers Kinetrol Actuators so you can achieve more precise and sophisticated process control and monitoring.
Achieve more precise and sophisticated process control and monitoring with Quarter-turn pneumatic actuators. • Original vane design. • Unbeatable life and reliability. • Widest modular range of bolt-on accessories.
Details
Industry / Applications
Double acting and spring return electrohydraulic actuators are designed for use in locations without a compressed air supply. A hydraulic pump delivers pressurized oil to the actuator, providing a double acting torque output up to 1220 Nm/10800 dbf in.
In the case of single acting units, a spring return and fail-open solenoid valve produce a positive fail-safe action.
A 100% rated pump motor and pressure release valve provide stall protection.This, together with the units capacity for up to 3000 starts per hour, make it ideal for both high cycle double acting or modulating applications.
Various AC and DC voltage builds are available and options include auxiliary limit switches and/or a 4-20 mA transducer for position feedback.