Kammer CleanFlow Asceptic & Sanitary Valves - 191000 Series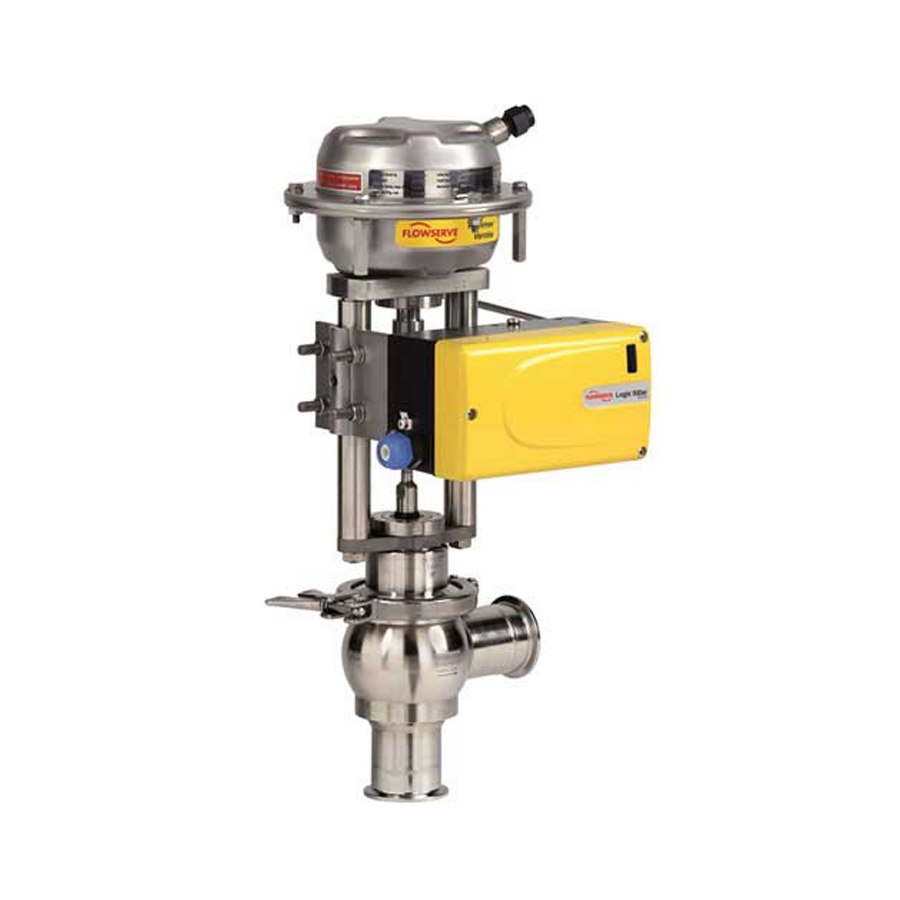 States:

NC, SC, VA

Summary:

CleanFlow™ high purity valves specifically engineered to meet the demanding requirements of pharmaceutical, biotech, food & beverages industries.
Details
Industry / Applications
In the food and beverage industry as well as in biotechnology, pharmacy and other areas where perfect cleanliness and sterile valves are required, Flowserve has the solution. Our products meet the USDA and 3A requirements and can be supplied for Clean In Place (CIP) and Steam In Place (SIP).
The Kammer CleanFlow 191000 Series Aseptic and Sanitary Valves meet the standard for cleaning in place (CIP) and sanitizing or steam in place (SIP). They are designed to drain freely from inlet to outlet. In sanitary and aseptic valve applications, the surface of all wetted parts must be free of pits and cracks. The Kammer 191000 Series valves meet these requirements.
These control valves are designed for easy maintenance and are made of corrosion resistant materials, including 316L Stainless Stell, PTFE, TFM, or silicon. There is one valve body design, which utilizes different bonnet options for various sanitary and aseptic applications. All valve bodies are self-draining, pocket free, and meet CIP and SIP standards. There are various end connection options, making these valves installable in almost every plant.
Key Features & Benefits:
Different surface finish 0.4 μm to 0.6 μm
Bellows option (191300)
Standard (191400)
Aseptic version (191700)
3A approved
EHEDG approved
Pressure class up to PN25 (191400 version)
Standards and Certifications
IS0 9001:2008

PED Directive 97/23/EC

SIL Certification

CRN Certification (Canadian Registration)

ATEX Directive 94/9/EC

CE Mark

3A approved

EHEDG

Electronic Certifications for Logix Positioners mounted on Kammer Valves
CSA
FM
SIRA
TR CU
INMETRO
TESTSAFE
KOSHA
CCOE
Size Range: 0.375 to 4, DN 10 - DN 100
Pressure Class Range: 150, PN 10
Seating Material: integral to body
Kammer Linear Globe / Angle Control Valves
Since 1966, Kammer valves have been engineered and manufactured for challenging applications. Kammer is perfect for custom applications, due to the versatility and interchangeability of the Kammer design. Over half of all Kammer valves are custom designed, often at no additional cost.

Kammer Linear Globe/ Angle Control Valves are available in several configurations to fit your industry and your application. Kammer has decades of experience to ensure the best quality valves for your process.