Flexaseal Custom Pump Seals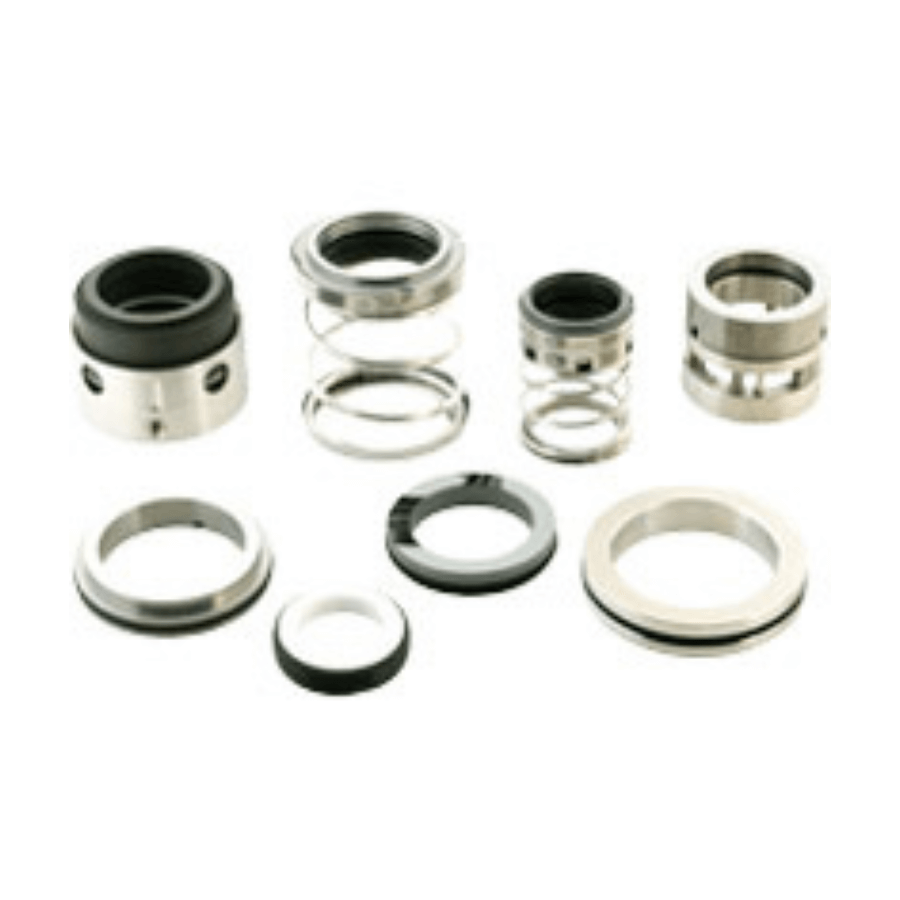 States:

NC, SC, VA, GA, TN

Summary:

Custom Seal Fabrication & OEM Replacement for Major Brands.

Type:

Seal
Details
Videos
Industry / Applications
OEM Replacement, Slurry, Engineered, Mixer, Multi-Lip & Gas Lubricated Pump Seals for Major Brands
Flexaseal offers replacement seals for a full array of compressors, mixers, pumps, and other rotating equipment. Direct replacements are available in standard inch and metric sizes and materials for major brands, including
John Crane® Seals
EagleBurgmann®Seals
Pac Seal™
U.S. Seal Mfg™
Flowserve® Seals
Flygt®Seals
AES Seal®
Fluiten
PAC Seal
Roten
US Seal
Vulcan
Sealco
Sealol®
Replacements for custom designs are available on request.
RKCS - Heavy Duty Interchangeable Slurry Cartridge Seal
Versatility for the Slurry Seal Market
Also available as a dual cartridge seal
With four (4) configuration options all incorporating additional engineered features such as reverse pressure capability, non-clogging multi-springs, rugged seal drive operation, and hydraulically balanced faces, the RKCS single and RKCD dual seals successfully contend with the industry's toughest slurry challenges.
Engineered Component Seals
Flexaseal provides component seals for a wide range of challenging applications where cartridge seals are impractical or incompatible with current rotating equipment. This may be due to equipment not having a seal chamber or the seal need to be installed on the wet side of a pump. We offer a sturdy single spring component seals, externally mounted mechanical seals for extremely corrosive applications, and stationary seats (mating rings).
17 - Single Spring Component Mechanical Seal

23 - External Seal for Extreme Corrosion

Stationary Seats (Mating Rings)

Standard and Custom Solutions for a Wide Range of Compressor Brands and Models
Mixer Mechanical Seals
There is no one universal seal for all mixer applications. Every mixer, agitator, and reactor model is distinctive and engineered for a specific application. Many of these applications require seals to perform in environments that would destroy common seals due to extreme drag and shear forces, abrasive materials, or other challenges. That means successful sealing requires clearly defining the type of equipment, the product, and the sealing conditions. Flexaseal's design and engineer team are capable of providing innovative solutions for your toughest challenges.
85M - Fully Split Cartridge Mechanical Seal for Mixers and Agitators

23M - Dry-Running Multi-Spring Component Seal for Top Entry Mixers & Agitator

RB - Single Rotating Welded Metal Bellows Cartridge Mechanical Seal

79 - Dual Tandem Stationary Multi Spring Cartridge Mechanical Seal
GFR/GFL Gas Lubricated Dual Cartridge Mechanical Seals
The mechanical seal style GFR/GFL offers a number of benefits over liquid lubricated dual seal for API plans 53 and 54. These include lower maintenance costs for the seal and support system since there is no barrier fluid to fill and the ability to retain 100% product purity through the use of nitrogen as a lubricant.
How the Flexaseal GFR and GFL Operate
Inert gas enters in the wide, deeper grooves on the OD of the rotating seal ring face.
As the shaft rotates, the gas compresses as it passes through the narrowing of the seal ring's spiral grooves.
The resultant gas film pressure provides an opening force slightly greater than the net closing forces, which cause the faces to separate and not contact.
Advantages of non-contacting dual gas seal versus a liquid-lubricated dual seal for API 682 Plans 53 and 54:
Extended seal life due to non-contacting seal faces eliminating friction and wear
Non-contacting faces significantly reduce the amount of heat buildup at the faces, external cooling is not necessary
Designed to run dry; excellent for batch run operations like tank unloading when operators neglect to shut pump down
No pumping ring is necessary to circulate barrier fluid
Simple support system – utilizes API 682 Plan 74 instead of more complex Plans 53 or 54, lowering the cost of operation and maintenance of the seal support system
Zero emissions just like seals using a pressurized liquid barrier fluid system
100% product purity: Nitrogen is clean and inert, eliminating product/barrier fluid compatibility issues
Reduced power consumption
MLC3 – Multi Lip Cartridge Seals
Viscous substances such as syrups, tars, thick oils, resins, and glues prove to be challenging for most mechanical seals. Lip seal designs have been the go-to option for these processes that have centipoise values well above the normal range for seal face operation. The MLC3 cartridge seal achieves optimum pumping rates at lower speeds with fewer sealing issues than products currently in the field and requires virtually no seal support system.
Machined lip seals with deflected lip geometry ensures reliable sealing while producing a smaller footprint compared to competitor designs. This smaller footprint reduces parasitic torque and heat generation.
Integral anti-rotation rings within the lip seals provide high static sealing ability.
PTFE-ML compounds suitable for aggressive chemicals, as well as EU GMP and FDA compliance.
Easy to install cartridge design.
Easy field repairability using available spare parts kit.
Single Lip Seal with anti-rotation ring and integrated back up ring: Energized front lip prevents leakage when transitioning between high viscosity and high fluidity processes. Anti-rotation rings statically seal even under normal temperature cycling. The integral back up ring provides added lip support under higher pressures and potential pressure spikes.
Double Lip Seal with anti-rotation ring: The PTFE-ML compound is formulated with a lower coefficient of friction, which coupled with the enhanced heat dissipation leads to lower under-lip temperatures. Lower temps = lower seal and sleeve surface wear.
Lantern Ring: Multifunctional PTFE ring provides additional bearing support as well as even dispersion of lubricant or barrier/buffer fluid around the lip seals.
Energized O-ring front lip tolerates lower speeds and higher shaft runout. This design increases sealing viability with certain emulsifiers and fluid viscosity transitioning such as CIP applications.
Sleeve: Sintered Silicon Carbide sleeve for durable wear and sealing surface. Inboard and outboard sleeve O-rings dampen vibration and aid in easy removal and repair.
316 Stainless construction of the drive collar and gland. Enhanced corrosion allowance as compared to 304 SS used in competitor designs.
Industries across the board can benefit from our seals. In particular,
Pulp & Paper – reducing water consumption/usage as well as minimizing environmental impact in a cost-effective manner
Refinery/API – Emissions Control, Toxic/Flammable/Abrasive/Corrosive Fluids, High speeds, High pressures and High temperatures
Wastewater – Eliminating water flush, Abrasive/Corrosive Fluids
Pharmaceutical – Clean Rooms, Purification, Distillation, Product containment
Mining - Eliminating water flush, Abrasive/Corrosive Fluids
Marine – Saltwater corrosion, Off-shore locations, Space constraints, Water pollution
Chemical Processing – Toxic/Volatile/Flammable/Corrosive/Abrasive fluids, Vacuum & Cryogenic applications, EPA regulations
Power – High pressure, Environmental controls, Abrasive/Corrosive/Erosive fluids
Food/Beverage – Hygienic/Sanitary requirements, Emissions control, Temperature control, FDA regulations
Specific applications that benefit from our innovative seal designs include:
Boiler-feed/Condensate
Cryogenics
Emissions Control
High Pressure
High Temperature
Heat Transfer Fluids
Visit the Flexaseal White Paper resources area for specific case studies on these applications.