Armstrong Pressure & Temperature Controls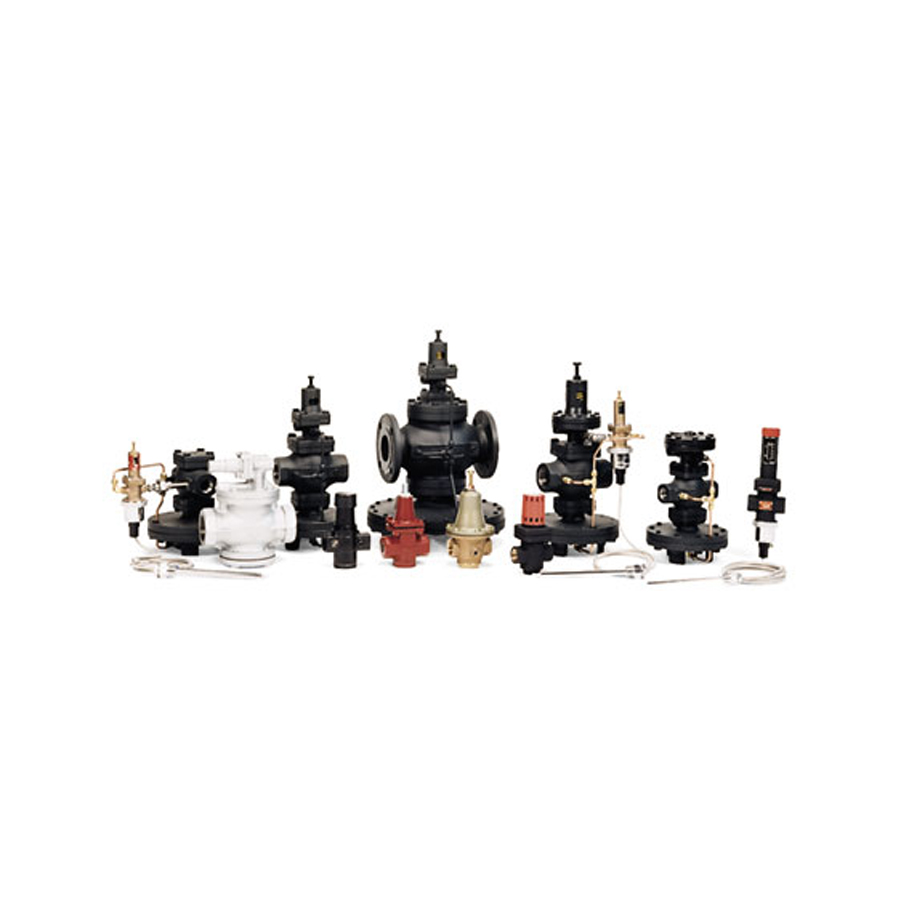 States:

NC, SC, VA, GA

Summary:

Carotek is a market leader in the application of pressure and temperature controls for water and steam applications. We proudly represent the family of Armstrong International products for these applications.
Details
Industry / Applications
Steam Services Offered
We offer the Armstrong International line of pressure reducing valves (PRV's) and temperature regulators for Steam, Air and Water applications. The family of products consists of Direct Acting, Internally Piloted Piston-Operated and Externally Piloted styles. The Direct Acting version requires no external sensing lines and has an accuracy of +/- 10%. The Internally Piloted Piston-Operated models also require no external sensing line but are more complex with a separate pilot and main valve. They have an accuracy of +/- 5%. Finally we have the Externally Piloted style valve which requires a sensing line. This gives the unit a higher accuracy at +/- 1%.
Armstrong advantages include:
DIRECT ACTING
Convoluted phosphorus bronze bellows on direct acting valves for more compact design
SS stem and bronze body to minimize galling that occurs in conventional valves
Integral mesh strainer
Plastic adjustment cap that does not absorb heat allowing set point changes easily
Interchangeable range springs for field changeover
INTERNALLY PILOTED
Enclosed spring chambers to eliminate fouling
Single seated main valve for dead-end service
Main valve and seat are serviceable with the body still in-line
Carbon piston rings to minimize seizing / sticking
Inlet screen minimizes fouling of the pilot due to dirt
EXTERNALLY PILOTED
Ductile Iron body for a wider range of applications with less cost than cast steel
Cast mating parts are male/female fit to minimize gasket leaks due to misalignment
Interchangeable springs regardless of size for parts optimization
Integral and remote pilot options
Integral strainer to protect pilot from dirt
Easy access to main valve without the need for special tools
Institutional
Healthcare
Hospitality
Chemical Processing
Food & Beverage
Pharmaceutical
Data Centers
Agribusiness
Commercial Buildings
Carotek offers a variety of Steam System Services to ensure your Thermal Systems (Steam/Hot Water) are operating at peak performance. These services help reach your goals of maximizing energy efficiency, process efficiency, safety, and reliability.
Whether it is for Industrial heating or cooling, Commercial HVAC, Domestic Hot Water, Humidification, Equipment Washdown, or Water Pressure Boosting, Carotek offers the expertise, products, and services to assess your needs and provide cost effective solutions. We have partnered with industry leading manufacturers such as Armstrong International, Grundfos, Shannon Global Energy, Intellihot, and others to bring you the best product and service results.
We offer
Decarbonization Roadmaps
Energy Audits
Thermal Utility Assessments
Detailed Thermal Design Engineering
Steam Trap Surveys
Steam Trap & Hot Water Monitoring
Steam System Management (Steam as a Service)
Thermal System Training - both online and in person
Review these services and contact us for more information.