Viking Pump Model N34 Cast Iron Gear Pump 4-5550-6321-002
Viking Pump Model N34 Cast Iron Gear Pump 4-5550-6321-002
4-5550-6321-002
MFG #: 4-5550-6321-002
$13,758.58
$13,758.58
/ EA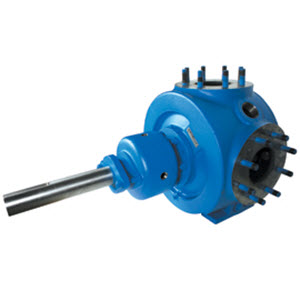 Note:

Contact us for serial number cross reference to model number as well as special job quotes.

States:

GA, NC, SC, TN

Summary:

Viking Pump N34 Asphalt - Port 5" Class 125 ANSI Flange 90 Degree - Cast Iron Externals - Standard Packing Seals - FlowMin 0 GPM FlowMax 450 - PressureMax 75 PSI - Less Relief Valve

Series:

34 / 124E / 324E / 32E Series Viking Asphalt Pump

Type:

Asphalt
Details
Series Info
Video
Industry / Applications
Resource Links
LTL Shipping Charges
N34 Viking Motor Speed Pump Specifications
| | |
| --- | --- |
| Port Size | 5" |
| Port Type | Class 125 ANSI Flange |
| Port Orientation | 90 Degree |
| Externals | Cast Iron |
| Seal Type | Packing |
| Seals | Standard Packing |
| Flow Min | 0 GPM |
| Flow Max | 450 GPM |
| Pres Max | 75 PSI |
| Valve | Less Relief Valve |
| Gears Rotor Idler | Iron / Iron |
| Shafts | Steel |
| Idler Pin | Hardened Steel |
| Idler Bushing | Bronze |
| Shaft Bushings | Bronze |
34 / 124E / 324E / 32E Series Viking Asphalt Pump Product Line details
Viking 34 Series™ Asphalt Pumps are designed to handle asphalts, bitumens, pitch, tar, bunker oils, residual oils and related materials that solidify at ambient temperatures. The 34 Series™ pumps are Viking's simplest asphalt pumps, with a hydraulically-balanced rotor that eliminates the need for thrust control, but also limits the pressures to 100 PSI and less.
These asphalt pumps melt ambient-temperature solids to a liquid state prior to pump startup using integral jacketing for steam or hot oil. The 34 Series™ are available as packed pumps only.
Industry application include Plastics, Abrasives, Sealants, Adhesives, Agricultural, Asphalt, Biodiesel, Brewing, Beverage, Chemical, Chocolate, Ethanol, Fats & Oils, Fiber, Food, Fuels, Fuel Oils, Oil Production & Refining, Paints & Coatings, Personal Care Products, Pharmaceuticals, Polymers, Polyurethane foam, Printing Inks, Pulp & Paper, Refrigeration, Rubber, Sugar, Soaps & Detergents, Water Treatment, Wind Power.
This items ships common carrier LTL. Carotek will arrange shipping at the best price and delivery terms. The shipping charge may vary from the charge on your initial order. We will advise you of any additonal shipping charges and/or refund you if the actual shipping is less. Buyer is responsible forproper unloading facilities and equipment. If proper arrangements have not been made when delivery arrives, additonal charges will apply.