Viking Pump Model AL4195 Cast Iron Gear Pump 4-1920-2231-559
Viking Pump Model AL4195 Cast Iron Gear Pump 4-1920-2231-559
4-1920-2231-559
MFG #: 4-1920-2231-559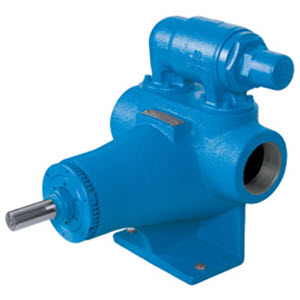 Note:

Contact us for serial number cross reference to model number as well as special job quotes.

States:

NC, SC, GA, TN

Summary:

Viking Pump AL4195 Motor Speed - Port 3" NPT Opposite - Cast Iron Externals - FKM Seals - FlowMin 0 GPM FlowMax 75 GPM - PressureMax 250 PSI - Relief Valve

Series:

495 / 4195 Series Viking Motor Speed Pump

Type:

Motor Speed
Details
Series Info
Industry / Applications
Resource Links
LTL Shipping Charges
AL4195 Viking Motor Speed Pump Specifications
| | |
| --- | --- |
| Port Size | 3" |
| Port Type | NPT |
| Port Orientation | Opposite |
| Externals | Cast Iron |
| Seal Type | Mechanical Seal |
| Seals | FKM |
| Flow Min | 0 GPM |
| Flow Max | 75 GPM |
| Pres Max | 250 PSI |
| Valve | Relief Valve |
| Gears Rotor Idler | Ductile Iron / Ductile Iron |
| Shafts | Steel |
| Idler Pin | Hardened Steel |
| Idler Bushing | Carbon Graphite |
| Shaft Bushings | Sealed Ball Bearing |
495 / 4195 Series Viking Motor Speed Pump Product Line details
Viking's Motor Speed Product Line internal gear pumps represent a technological advance in the science of flow. Through new techniques of feeding the rotor and idler, Viking has achieved what was once considered impossible – high flow rates operating at motor speeds.
The largest size (QS) operates at reduced speeds, but still faster than other pumps of similar displacement. Higher speeds mean greater value, with the ability to move more fluid with a smaller pump. It also enables close-coupling to a motor or gearmotor, which eliminates shaft misalignment and results in longer seal and bearing life by preventing wear due to misalignment.
Industry application include Plastics, Abrasives, Sealants, Adhesives, Agricultural, Asphalt, Biodiesel, Brewing, Beverage, Chemical, Chocolate, Ethanol, Fats & Oils, Fiber, Food, Fuels, Fuel Oils, Oil Production & Refining, Paints & Coatings, Personal Care Products, Pharmaceuticals, Polymers, Polyurethane foam, Printing Inks, Pulp & Paper, Refrigeration, Rubber, Sugar, Soaps & Detergents, Water Treatment, Wind Power.
This items ships common carrier LTL. Carotek will arrange shipping at the best price and delivery terms. The shipping charge may vary from the charge on your initial order. We will advise you of any additonal shipping charges and/or refund you if the actual shipping is less. Buyer is responsible forproper unloading facilities and equipment. If proper arrangements have not been made when delivery arrives, additonal charges will apply.