Valtek Mark One Control Valve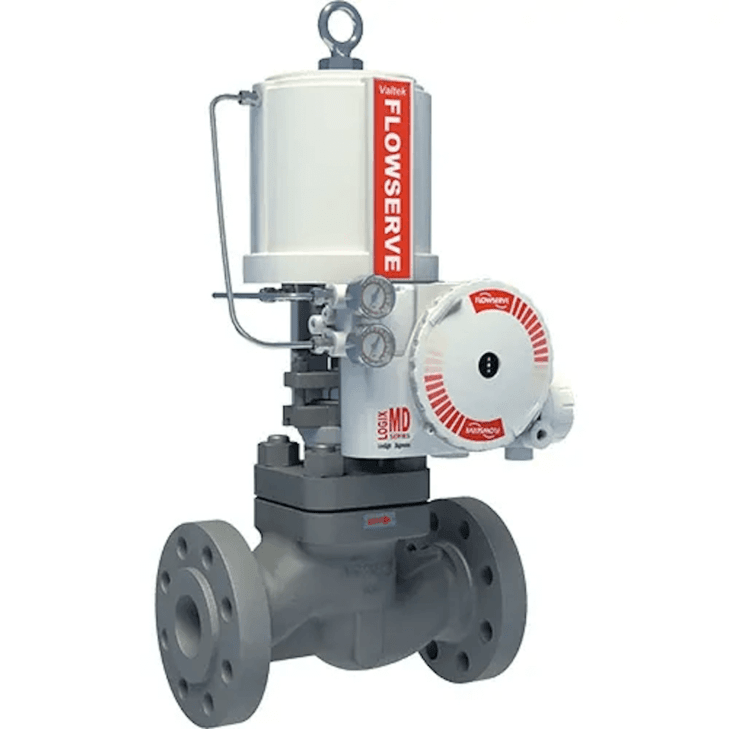 States:

NC, SC, VA

Summary:

Valtek Mark One covers a wide range of applications in a single valve platform
Details
Videos
Industry / Applications
Valtek Valve Product Selection
Founded in 1965, Valtek valves are known for reliability, long life, parts interchangeability, ease of maintenance and prompt delivery.
Key Features & Benefits:
Globe or Angle Design
Heavy Top Guiding
Severe Service Trim Available
Noise Reduction Trim
Anti-Cavitation Trim
VL Series Actuator
Field Reverable
Double Acting
Spring Return
Valtek Mark One Keeps It Simple
No special tools required
No close tolerance between the cage & plug
Seat ring is clamped into place
Valtek Mark One covers a wide range of applications in a single valve platform.
Simplified spares w/ increased interchangeability
Simplified maintenance
Compact, field reversible actuator
State of the art digital positioner offerings

Speed is essential during routine maintenance and emergency repairs. The Valtek Mark One Control Valve Quick-Ship Program sends quality, Flowserve-tested Mark One valves anywhere in North America in one week or less. Often times a valve can be delivered within 24-48 hours. The standard industry lead times for valves can range from 4 to 12 weeks. Reduce maintenance-related downtime, receive high-quality control valves, and experience superior performance with the Valtek Mark One Control Valve.
Attributes
Body style: globe
Temperatures: -30°C to 400°C (-20°F to 750°F)
NPS sizes: 0.5 to 6
Pressure classes: 150 to 600
Body materials: WCC (carbon steel) and CF8M (316 SS)
Body bolting: A193-B7; nuts: A194-2H; zinc plate (or 304 SS,
studs: A193-B8; nuts: A194-8)
End flanges: integral or separable, 125 RMS raised face flange
Plug and seat: 316 SS, Alloy 6 overlay and 416 SS
Trims: full area and reduced
Bonnet: standard
Gaskets: PTFE, spiral graphite
Packing: PTFE V-ring, square graphite, SafeGuard™ Live Loaded, SureGuard™, SureGuard XT™
Actuator: VL series (aluminum — Buna-N and Viton® O-rings)
Handwheel: side-mounted and limit stop (25 and 50 VL)
Positioners: Logix 3800
Accessories: air filter, air filter regulator, coalescingair filter regulator (Valtek or selected boosters)
Watch Flowserve videos for product info, how-tos and repair info.
Click on menu bar in top corner to reveal entire list of videos to choose.
Power
Chemical
Water
General Industry
Oil/Gas