Hardy Process Weight Scales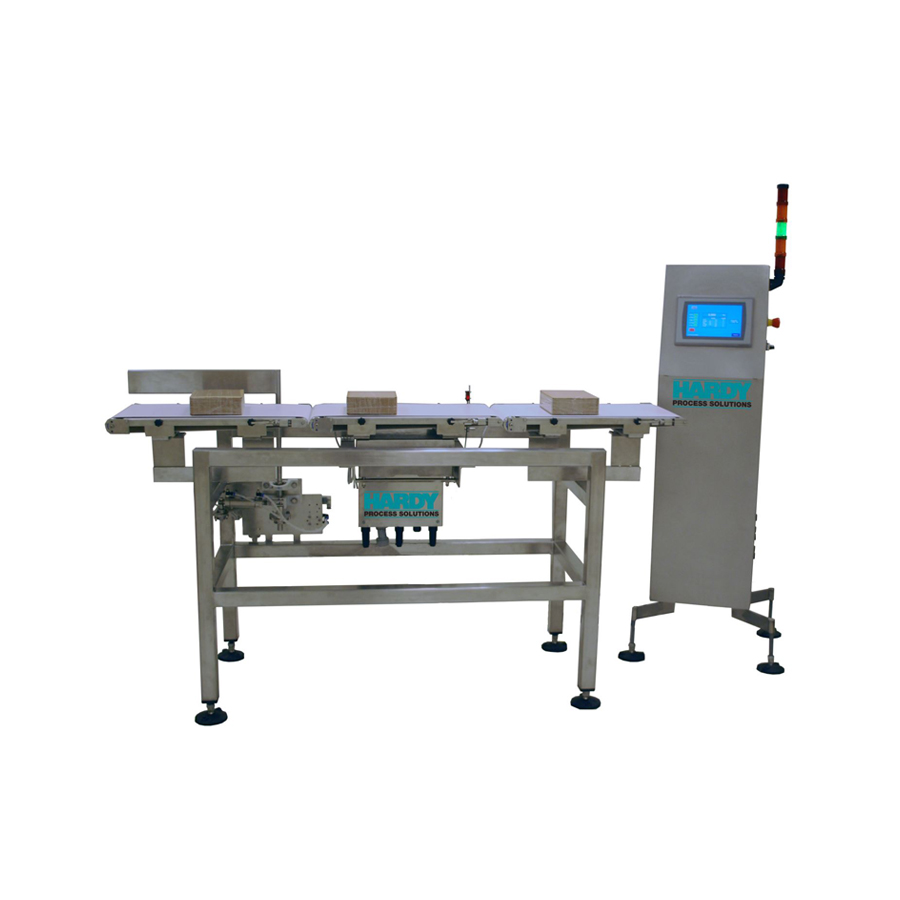 Summary:

Hardy offers a broad line of process weighing instrumentation, sensors and scales for use in a variety of applications including mixing/blending, filling/dispensing, check weighing, rate control/monitoring, level by weight, and force measurement.

States:

GA, NC, SC, TN, VA
Details
Industry / Applications
Hardy, an ISO 9001:2015 certified manufacturer, offers a broad line of process weighing instrumentation, sensors and scales for use in a variety of applications including mixing/blending, filling/dispensing, check weighing, rate control/monitoring, level by weight, and force measurement.
Since 1918, Hardy assists processors and manufacturers by offering solutions that create a drastic reduction in waste while enhancing quality and productivity by as much as 50% over other industrial weighing and packaging equipment. Hardy modules connect with EtherNet/IP, ControlNet, DeviceNet, Remote I/O, Modbus TCP/IP and RTU, Profibus, Analog, and Serial.
LOAD CELLS & PLATFORM SCALES
Hardy Process Solutions has been manufacturing accurate weighing scales and industrial platform scales for over 90 years. They are also one of the leading load cell manufacturers.
All load cells look the same on the surface. It's the attention to detail beneath the surface that separates a Hardy ADVANTAGE® Load Sensor from the common load cell. You'll find details like a no-cost conduit adapter, redundant sealing for superior protection from moisture, matched parameters for easy sensor installation without corner adjusting, tighter specs for higher accuracy and individual performance certs posted on the web for easy access. All these innovative additions save your business time and money.
CHECK WEIGHING
Based on precision instrumentation and sensors, Hardy check weighing systems and scales are designed to provide seamless integration into your industrial weighing system. Hardy's Dynamic Series of check weighing machinery is built using off-the shelf components, with controls based on a Rockwell Automation's Logix platform, providing a standardized open source architecture that is flexible enough to meet both current and future control needs
PLC WEIGHING MODULES
Hardy's single-slot Rockwell® PLC/PAC modules read and condition data from strain gage load cells and communicate it over the I/O chassis backplane to the processor. They provide basic weight data or are loaded with sophisticated algorithms to perform application-specific industrial weighing processes from simple batch weighing to loss-in-weight control, filling or dispensing. Modules are available for Allen-Bradley® ControlLogix®, CompactLogix®, POINT I/O, Micro800® or SLC500 chassis.
WEIGHING INSTRUMENTS
Hardy offers a wide range of industrial weighing Instruments and Systems including Weight Controllers, Rate Controller, Weight Processors, Weight Indicators, Weighing Terminal and more. Hardy Weight Controllers offer outstanding performance and advanced Hardy Process Toolbox features to provide exceptional value. These Controllers use WAVERSAVER® to eliminate the effects of vibration on the weight signal, C2® to allow electronic calibration of the weighing system, and Integrated Technician® for system diagnostics and troubleshooting. Hardy offers a variety of Accurate Industrial Weighing Instruments & Systems to suit your application needs.
WEIGHING IN HAZARDOUS AREAS
Hardy Hazardous Area Weighing EquipmentWeighing equipment used in areas where there may be explosive concentrations of vapors or dust must be equipped with special wiring and other intrinsically safe electrical components. Hazardous (classified) locations might exist in any manufacturing location with vapors, dust or flyings, but are common in large bakeries (flour), plastics manufacturing plants (vapors or dust), chemical plants (vapors), paint-finishing locations (vapors), and grain silos (dust or flyings), to name just a few. Other examples include locations where vehicles are fueled or any transfer mechanisms for inherently hazardous materials.
HARDY PROCESS TOOLBOX
The Hardy Process Toolbox is a set of productivity tools that support industrial weighing functions. Each tool saves you time, increases accuracy, improves efficiency or reduces risk in process weighing applications, including WAVERSAVER® to eliminate vibration, C2® electronic calibration and Integrated Technician® to name just a few."
Hardy Process Solutions Applications
Food & Beverage
Consumer Packaged Goods
Chemical & Petrochemical
Life Sciences
Mining & Minerals
Metals
Building Materials