Viking Pump Model G4124B Cast Iron Gear Pump 4-1050-26GA-504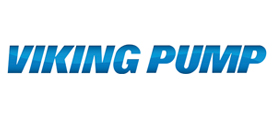 Viking Pump Model G4124B Cast Iron Gear Pump 4-1050-26GA-504
4-1050-26GA-504
MFG #: 4-1050-26GA-504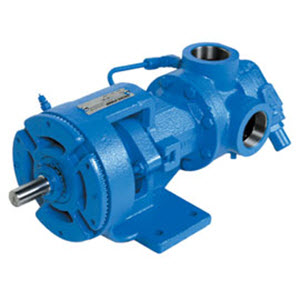 Note:

Contact us for serial number cross reference to model number as well as special job quotes.

States:

GA, NC, SC, TN

Summary:

Viking Pump G4124B Universal - Port 1" NPT 90 Degree - Cast Iron Externals - FKM Seals - FlowMin 0 GPM FlowMax 8 GPM - PressureMax 200 PSI - Relief Valve

Series:

4124B / 4224B Series Viking Universal Pump

Type:

Universal
Details
Series Info
Industry / Applications
Resource Links
G4124B Viking Motor Speed Pump Specifications
| | |
| --- | --- |
| Port Size | 1" |
| Port Type | NPT |
| Port Orientation | 90 Degree |
| Externals | Cast Iron |
| Seal Type | Mechanical Seal |
| Seals | FKM |
| Flow Min | 0 GPM |
| Flow Max | 8 GPM |
| Pres Max | 200 PSI |
| Valve | Relief Valve |
| Gears Rotor Idler | Iron / Iron |
| Shafts | Steel |
| Idler Pin | Hardened Steel |
| Idler Bushing | Carbon Graphite |
| Shaft Bushings | Bronze |
4124B / 4224B Series Viking Universal Pump Product Line details
The Universal Product Line has the broadest range of sealing options of all pumps built by Viking. The stuffing box on all sizes accepts packing, numerous component single mechanical seals, or a wide variety of cartridge seals. The Universal Product Line is Viking Pump's most versatile line of internal gear pumps due to the availability of many design and material options.
• 4124B Series™: The 4124B series heavy duty internal gear pumps have Behind the Rotor dynamic shaft seals. By locating the mechanical seal immediately behind the rotor, this prevents the shaft and bracket bushing from coming into contact with the liquid.
• Positive Displacement Internal Gear pumping principle handles a broad range of viscosities with constant flow rate
• Axial rotor thrust is controlled by double row ball bearing or tapered roller bearings; a bushing provides a secondary point of radial shaft support
• Rotatable bearing housing provides easy rotor end clearance adjustment for viscosity or to compensate wear
• Numerous material options are available for bushings, idler pins, shafts, rotors, idlers and elastomers
• Gear and pump geometry has been optimized based on more than 100 years of experience
• Footed cast iron bracket provides rigid mounting to help maintain alignment, which extends seal and bearing life
• Can use direct drive, gear reducer or gearmotor drive, or belt-drive
• Pressure relief valve standard on all except RS size pumps; less valve / plain head option available
Industry application include Plastics, Abrasives, Sealants, Adhesives, Agricultural, Asphalt, Biodiesel, Brewing, Beverage, Chemical, Chocolate, Ethanol, Fats & Oils, Fiber, Food, Fuels, Fuel Oils, Oil Production & Refining, Paints & Coatings, Personal Care Products, Pharmaceuticals, Polymers, Polyurethane foam, Printing Inks, Pulp & Paper, Refrigeration, Rubber, Sugar, Soaps & Detergents, Water Treatment, Wind Power.