Ham-let Instrumentation Connections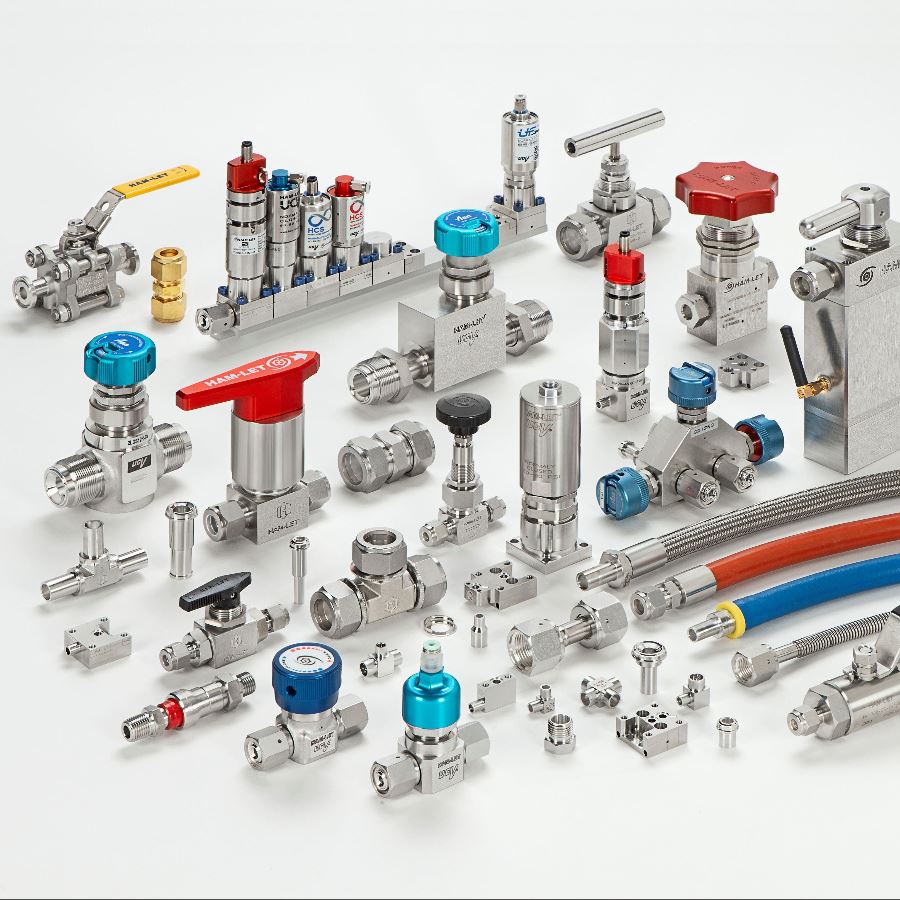 States:

GA, NC, SC, TN, VA

Summary:

Ham-let Industrial Instrumentation Fittings, Hoses, Filters, Valves, Connectors, Manifolds, Actuators, Adapters, Gauges.
Details
Industry / Applications
Ham-let
Ham-let Twin Ferrule Compression Fittings
Ham-let Instrumentation Pipe Fittings
Ham-let Process Instrumentation Ball, Needle, Toggle & Metering Valves
Ham-let Check, Relief, & Excess Flow Valves
Ham-let Filters
Ham-let High Purity Fittings
Ham-let High Purity Diaphram Valves
Ham-let Smart Flow Control Valves
Media Headers
Astava
Instrumentation Manifolds
Instrument Enclosures
High Pressure Equipment
Medium & High Pressure Fittings and Valves
Reactors & Pressure Vessels
Pumps, Intensifiers, & Gas Boosters
Tescom
Pressure Reducing Regulators
Back Pressure Regulators
Dome loaded Regulators
Sanitary Regulators
Ridgid
Hand Tube Benders
Tubing Deburring tool
Tubing Cutters
Behringer
Industrial Tube and Piping Clamps
Hygienic Hangers
Zeus
Flex-Fit
Teflon lined Flexible Hose Assemblies
All Metal Flexible Hose Assemblies
Eaton
Multi-purpose Hose
CNG Hoses
Hydraulic Hoses
Customized Instrumentation Assemblies
Take the Building and Testing of Fluid System Assemblies Off Your To-Do List
When you're short on manpower, Carotek can provide an extra set of hands by fabricating your fluid system assemblies for you. We can help you produce a professional, repeatable solution, with testing, inspection, and packaging included, completed by trained experts in their field at our North Carolina fabrication campus.
We call these assemblies Carotek Instrumentation Assemblies. Instrumentation Assemblies can be small or large assemblies, consisting of a few components or a complete panel or enclosure. They are built with a breath of high-quality fluid system components, we can also incorporate wiring, automation, transmitters, relays, pumps, and more. Whatever your parameters, rest assured that you'll receive only the highest-quality assemblies, panels, or enclosures from Carotek.